We have two beautiful holiday homes and
fourteen years experience
organising unique
hiking, cycling and jeep safaris
. We are a
family-run business
situated on the untouched corner of the Western Algarve. We invite you to relax and have fun in our
beautiful cottages
located in the tranquil Portuguese village of Bordeira and in the historic centre of Aljezur. Read '
Our Story
' to find out how our passion for the natural beauty of the western Algarve has guided us to become specialists in personalised safaris. We are waiting for you to join us on our next adventure!
Chris and Anton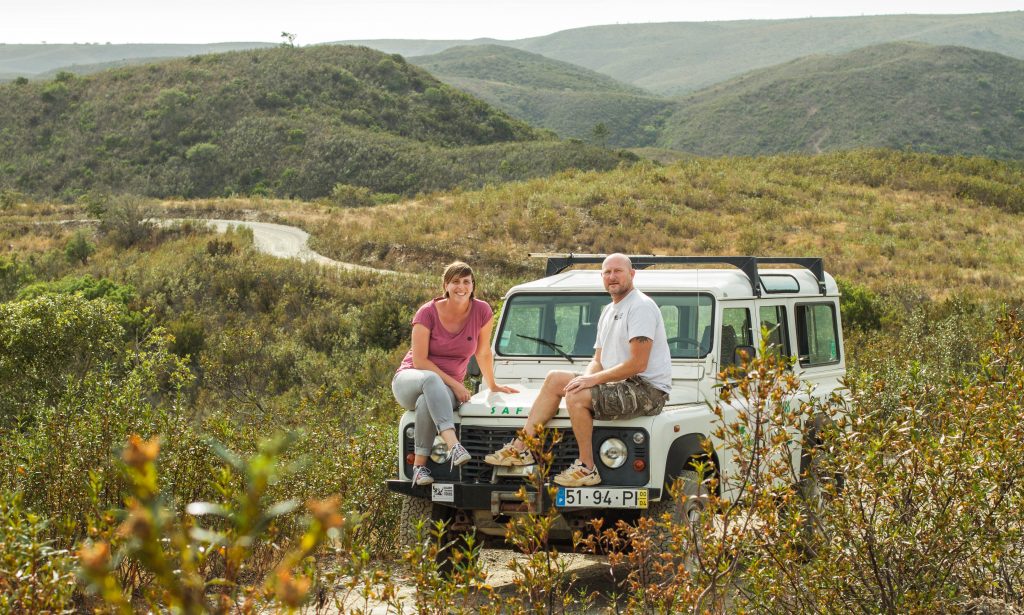 Holiday Homes
Two beautiful cottages
Family friendly
also ideal for couples
From 75€ per night !
Motorbike Tours
Guaranteed sensation
1/2 to 3 day adventure
Motorcycle license required
From 145€ per person
Jeep Safari
Personalised itinerary
Family & child friendly
6 hour adventure
Lunch included
Only 75€
Bike Tours
ca. 4-5 hour adventure
Lunch included
Private tours available
Only 60€ per person
Walking Tours
Enjoy untouched areas of natural beauty
With local guide
1,5 – 6 hour walk
Lunch included
From 20€ per person